Kate Middleton: Reiss Shola Dress
By BarbaraAnne:
For her first appearance as a member of the Royal Family, Kate chose to wear a $340 dress from Reiss, called the "Shola" dress. Michelle Obama's $2000 pale-blue floral dress with a deep-pink jacket overpowered her. Kate's outfit highlighted asymmetric folds in a stunningly understated look, accented by black pumps and a matching bag. The Reiss website crashed, as the dress sold out in hours. Now the site is back up. I can't help but imagine the gasps of women who bought the Shola before Kate wore it.
The Duchess of Cambridge is pioneering a new way of royal dressing: affordable mid-priced clothes, accessories, and shoes, celebrating good taste and practicality. It was quite fitting that she wore Diana's ring on this occasion. I think Diana would have been proud of her.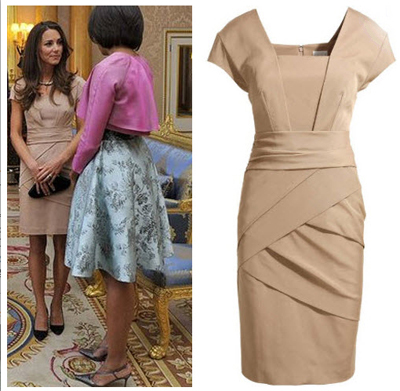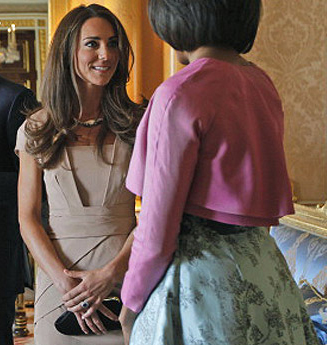 Filed under: Style
Loosely wrapped, creative, nocturnal, eternally blue, reclusive, eccentric, obsessive perfectionist... in other words, an artist.