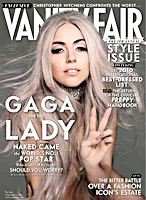 The Beauty of Going Gray
I have long been an advocate of gray hair, especially long gray hair. I think it is beautiful as a rule, and often times can even qualify as quite stunning. Whenever I see a woman… Continue reading →
The Brazilian Blowout, a torturous hair treatment designed to make hair straight for a few months at a go, has taken another victim and I really feel for this one because she is known to love her locks long. Apparently… Continue reading →
I just came across this awesome instructional video about how to fake a really trendy short hair look with an updo. No need to pull a Beyonce and then find yourself still stuck with a horrible pixie cut a week… Continue reading →
This woman holds the Guinness world record for having the longest dreads… more than *55* feet!  WOWZA, that there is some seriously long hair. I don't know how she can stand it, I cut mine back 6″ every time it… Continue reading →
I just discovered a fabulous new Twitter account called @VintageWTF. They tweet odd vintage photographs and you know I just freaked when I saw this one, and of course just had to share!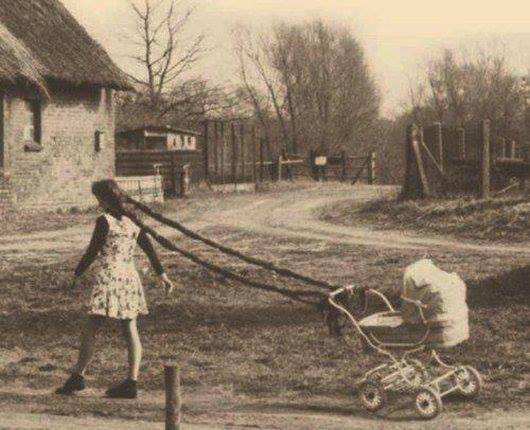 Now that is ingenious!  LOL!
Filed under: Style
Loosely wrapped, creative, nocturnal, eternally blue, reclusive, eccentric, obsessive perfectionist... in other words, an artist.