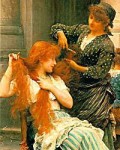 Our haircare tutorial "The Ultimate Guide to Safely Removing Knots from Hair" has been updated! Check it out to learn how to do this unpleasant task as easily as possible while doing as little damage as possible.
Filed under: Style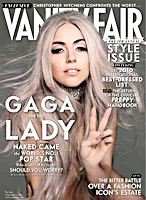 The Beauty of Going Gray
I have long been an advocate of gray hair, especially long gray hair. I think it is beautiful as a rule, and often times can even qualify as quite stunning. Whenever I see a woman… Continue reading →
I just came across this awesome instructional video about how to fake a really trendy short hair look with an updo. No need to pull a Beyonce and then find yourself still stuck with a horrible pixie cut a week… Continue reading →
Color Chart Update!
I've just updated the LongLocks Hair Jewelry Color Chart! I've added some of the newer Swarovski Crystal colors and best of all, the color categories are now linked directly to a site search for all the… Continue reading →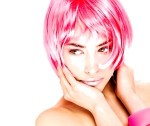 Looking for a temporary way to rock a wild haircolor for  Halloween? Want to try a daring color before taking a permanent plunge? Ready to do the dirty deed and follow in Helen Mirren's footsteps and replace that encroaching grey… Continue reading →
Loosely wrapped, creative, nocturnal, eternally blue, reclusive, eccentric, obsessive perfectionist... in other words, an artist.