About Us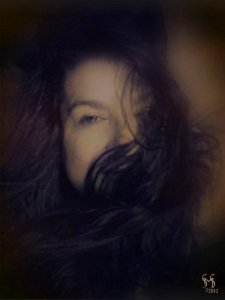 Susan Maxwell Schmidt is the internationally-collected jewelry artist behind LongLocks HairSticks. To date she has hand crafted well over 10,000 one-of-a-kind upscale hair jewelry pieces, each of which is recorded in the LongLocks Archive. Her designs have appeared in Demetrios Bridal's "For the Bride" magazine and "Upscale Magazine."  The LongLocks HairSticks Boutique was honored by Lucky Magazine as their top pick for Best Hair Web Site in the special hair care pullout section in their May 2009 issue. You can read all about the somewhat amusing story of how LongLocks came to be by checking out the LongLocks Philosophy.
Though a native New Yorker, Ms. Schmidt currently resides in the fashion non capitol of the world–East Nottingham, PA–where the Amish are the fashion trendsetters and John Deere green appears in the color forecast every season. Even so, Susan fancies herself a fashionista, though this is likely nothing more than a rather sad delusion on her part.  It's best just to play along.
Ms. Schmidt enjoys driving fast when she can actually get her convertible started (rare), annoying her husband (often, except when he's acting as "The Shipping Department"), sleeping late (always) and disturbing the neighbors (doing it now). Susan dabbles a bit in photography and digital art as well, and her art can be seen at Susan Maxwell Schmidt Visual Fine Art.
Loosely wrapped, creative, nocturnal, eternally blue, reclusive, eccentric, obsessive perfectionist... in other words, an artist.