Isabel Allende: Of Love and Shadows
By BarbaraAnne: Sometimes, you just need to curl up with a good book. I recommend "Of Love and Shadows," by Chilean writer Isabel Allende.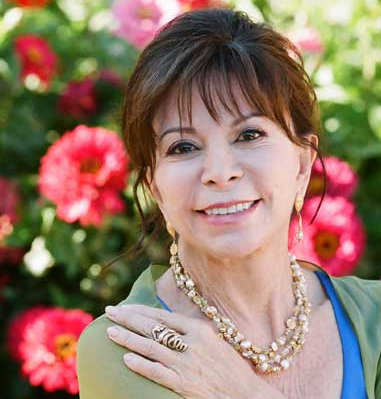 She is the niece of Salvatore Allende, who was overthrown in a violent coup by Pinochet in 1973. As a journalist, she listened to many stories about "the disappeared," believing if you can carry memory in your heart, no one really dies. That is why she weaves Pinochet's crimes against humanity into her fiction.
In this novel, a reporter and photographer find love in the shadow of death, as they discover a mass grave, where police have dumped the bodies of their tortured victims
She says, "This is the story of a man and a woman who save the memories of a vulgar existence. I carry real memories with care, so time won't wear them out. Alone, in the silent nights of this place, I can finally recount them. I wrote this for the families who confided their lives to me and told me, "Capture, write, so our stories won't be erased by the wind."
This paragraph is breathtaking in its original Spanish. "Esta es la historia de una mujer y un hombre que se amaron en plenitud, salvándose así de una existencia vulgar. La he llevado en la memoria cuidándola para que el tiempo no la desgaste y es sólo ahora, en las noches calladas de este lugar, cuando puredo finalmente contarla. Lo haré por ellos y por otros que me confiaron sus vidas diciendo: toma, escribe, para que no lo borre el viento."
Allende has been translated into many languages.
For more of her art, please examine:
Isabel Allende's books
Filed under: Style & Angst
Loosely wrapped, creative, nocturnal, eternally blue, reclusive, eccentric, obsessive perfectionist... in other words, an artist.