Elsa Schiaparelli at the Metropolitan Museum
By BarbaraAnne:
On May 10, 2012, the Costume Institute of the Metropolitan Museum of Art will reopen with an exhibition juxtaposing the work of Elsa Schiaparelli and Miuccia Prada.
I have always been familiar with Prada, but discovering Schiaparelli's designs in the 1930's was a revelation. She was Coco Chanel's biggest rival. Chanel called her "that Italian artist who makes clothes." Influenced by Surrealists like Salvador Dalí, her designs channeled original ideas into exquisite taste. Her personality was flamboyant, as well. She invented the color, "shocking pink," and unlike Chanel, fled the Nazis to work in New York, raising money for French charities because she refused to design during the war. Her granddaughter is the actress Marisa Berenson.
Here are a few stunning examples of Schiaparelli at the height of her career: Mrs. Reginald (Daisy) Fellowes in 1933, Marlene Dietrich in 1932, the designer herself, golden hair on a jacket sleeve, Dalí painted a lobster on this dress in 1937, dress with roses and two faces, Schiaparelli in her famous shoe hat.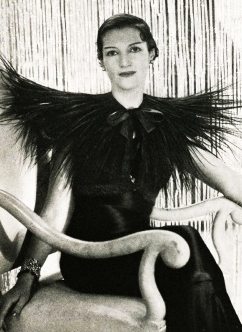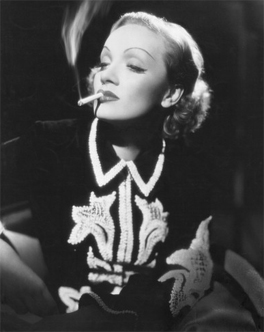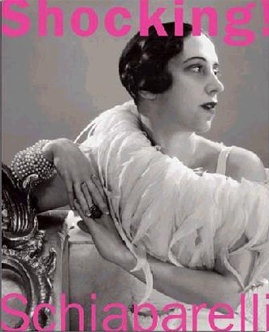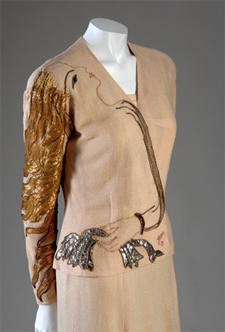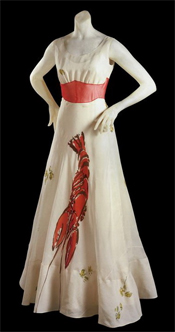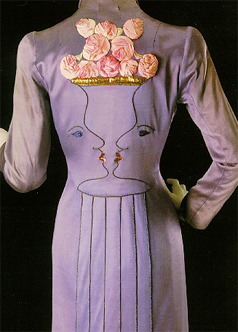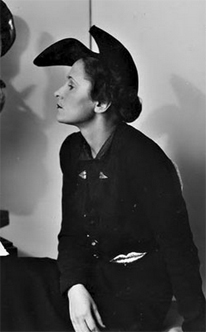 For more scholarly research, please examine
Shocking Life, 1st Edition, by Elsa Schiaparelli
Filed under: Style
Loosely wrapped, creative, nocturnal, eternally blue, reclusive, eccentric, obsessive perfectionist... in other words, an artist.