New Hair Care Articles Index Added to the LongLocks Boutique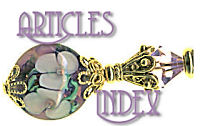 I've added a new page to the LongLocks Boutique. The Hair Care Articles Index lists all the great articles available on the boutique, and provides a short summary of each. Check it out!
Filed under: Style
Loosely wrapped, creative, nocturnal, eternally blue, reclusive, eccentric, obsessive perfectionist... in other words, an artist.