Awesome Vintage Absolut Vodka Ad With Hair-Wrapped Bottle
I came across this awesome vintage Absolut Vodka magazine advertisement on Buzzfeed and I just had to share!  I tried to clean up the image a bit, and also added back some lost saturation so the hair braid would better reflect what I suspect is the proper purple color to coordinate with the currant flavor, but it was a pretty lousy scan to begin with so I unfortunately couldn't do much.
I don't recall ever seeing it before but with my memory that doesn't mean much. Anyone have any clue when this was current? (no pun intended ;)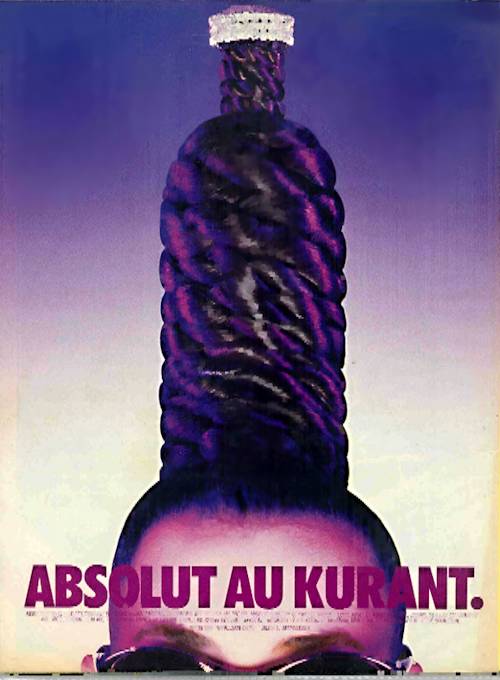 If anyone has any other vintage advertising featuring hair they'd like to share, contact me and I'll post it here!
Filed under: Style
Loosely wrapped, creative, nocturnal, eternally blue, reclusive, eccentric, obsessive perfectionist... in other words, an artist.