World's Longest Dreadlocks Record Holder!
This woman holds the Guinness world record for having the longest dreads… more than *55* feet!  WOWZA, that there is some seriously long hair. I don't know how she can stand it, I cut mine back 6″ every time it reaches the bottom of my butt!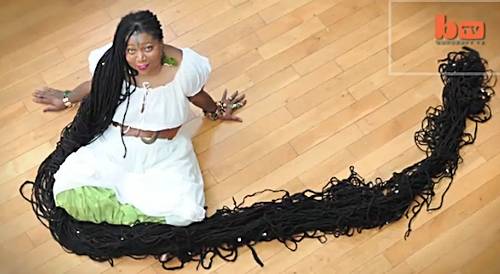 You can see the video at the link below (she has to carry her hair in a basket because it's so heavy!)
World's Longest Dreadlocks Guinness World Record – YouTube
Filed under: Style
Loosely wrapped, creative, nocturnal, eternally blue, reclusive, eccentric, obsessive perfectionist... in other words, an artist.