Grace Kelly and Edith Head
By BarbaraAnne:
"Jeff: The Lisa Freemont who never wears the same dress twice?
Lisa: Only because it's expected of her.
(She does a model's turn.)
Lisa: Right off the Paris plane, think it will sell?"
As the most copied dress in Kelly's history-making fashion repertoire, yes, I think it sold. Edith Head created a work of genius for Kelly in Rear Window (1954).
With the deep V-neckline cut in the front and back of the black fitted bodice, Edith Head introduced the Y silhouette one year before Dior's 1955 haute couture collection. The soft, flowing movement of the chiffon-and-tulle skirt provided contrast. Black branches embroidered at the top ended in a narrow patent leather belt. A white scarf, pearls, gloves, and black sandals completed the outfit. Kelly glided through Jeff's apartment like the princess she would become.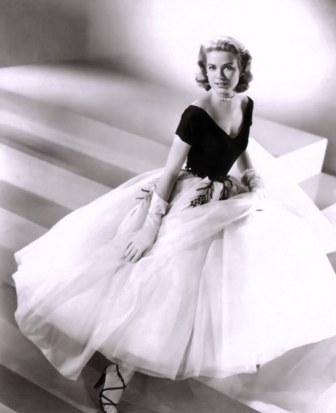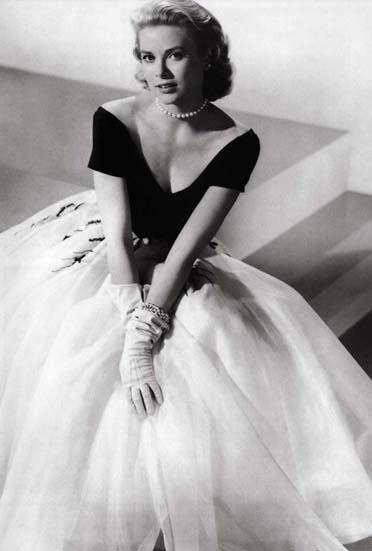 Filed under: Style
Loosely wrapped, creative, nocturnal, eternally blue, reclusive, eccentric, obsessive perfectionist... in other words, an artist.