Charlize Theron on the cover of Vogue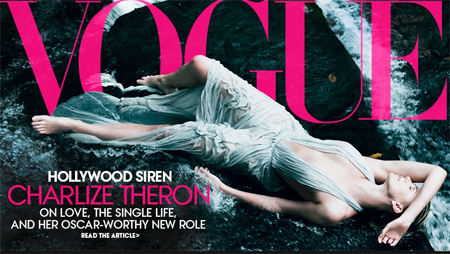 Vogue has presented us with one of the most beautiful photographs of the female body and soul I have ever seen. The dress, upside down position, facial expression in a dream is metamorphosis. The rocks and water transform into her. Who photographed Charlize Theron? I knew it when I saw the picture. Annie Liebovitz.
Filed under: Style
Loosely wrapped, creative, nocturnal, eternally blue, reclusive, eccentric, obsessive perfectionist... in other words, an artist.