Bergdorf Goodman: Show Stoppers in the Shoe Salon
Art Deco has never been more flamboyant, as it triumphs in shoe design this fall. Christian Louboutin's genius continues to awe, but Alexander McQueen, Jimmy Choo, Valentino, and Gucci are not far behind. From Bergdorf Goodman's Shoe Salon, these are my choices:
Louboutin's Maralena Flame sandal at $2445 takes Best in Show.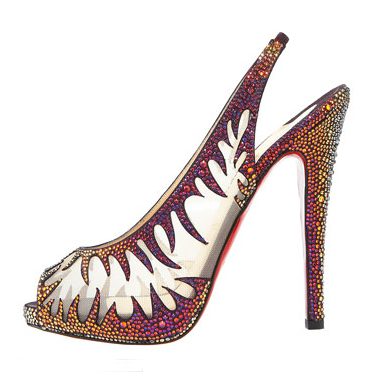 I also love his metal stiletto suede pump for $995.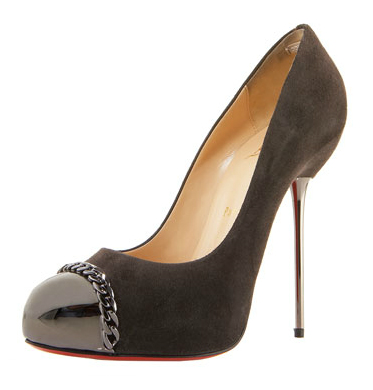 Nipping at Louboutin's heels are Alexander McQueen's Ankle-Wrap Finned Wedge Pump ($930)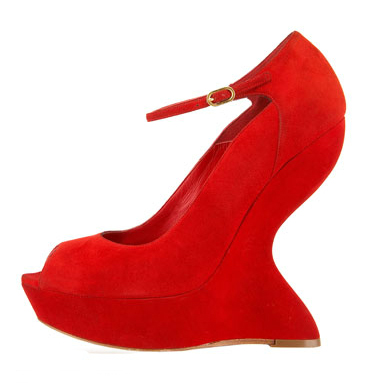 Jimmy Choo's Scalloped Lace Platform Pump ($995)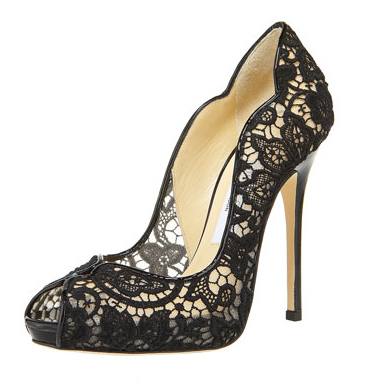 Valentino's Rhinestone Bow Satin Pump ($1195)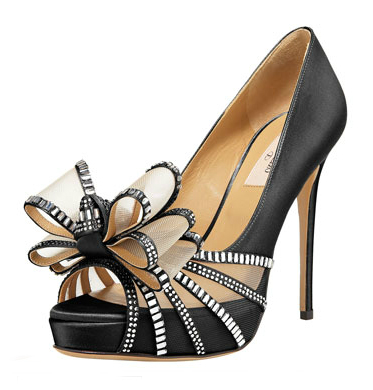 and Gucci's magnificent Alyona Over-the-Knee High-Heel Boot ($2495).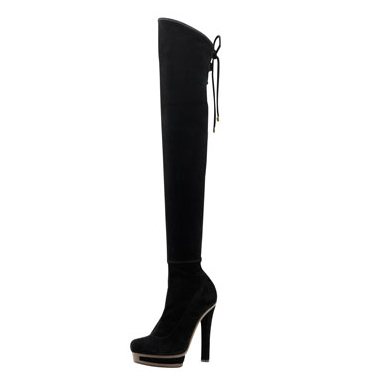 Filed Under: Style
Loosely wrapped, creative, nocturnal, eternally blue, reclusive, eccentric, obsessive perfectionist... in other words, an artist.