Jason Wu: Sheath Dress
A native of Taipei, Jason Wu creates a signature American look. With the sheath silhouette being a key fashion element this fall, Wu's use of black-lace applique on ivory-houndstooth fabric makes an exquisite piece. I can see Kate Middleton conquering the fashion world in it. However, would you wear it with the black belt and Christian Louboutin's stiletto heeled pump? Or, would you take off the belt and choose Jimmy Choo's lace platform pumps?
$2650 at Bergdorf Goodman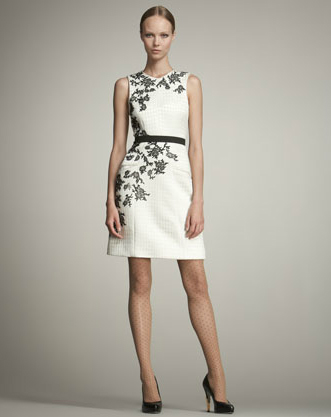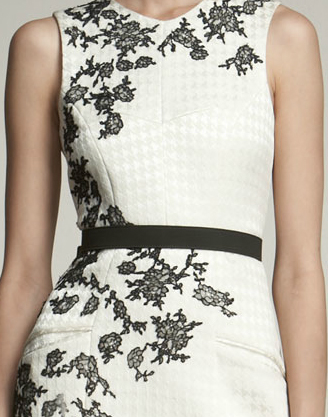 Filed under: Style
Loosely wrapped, creative, nocturnal, eternally blue, reclusive, eccentric, obsessive perfectionist... in other words, an artist.