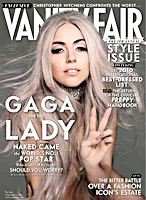 The Beauty of Going Gray
I have long been an advocate of gray hair, especially long gray hair. I think it is beautiful as a rule, and often times can even qualify as quite stunning. Whenever I see a woman… Continue reading →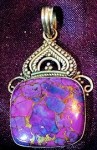 I've started on the next round of stuff I'm adding to Susan's Closet in my quest to make lots of space in my dressing room. Today I added several brand new jewelry pieces (including the beautiful purple turquoise pendant at… Continue reading →
Color Chart Update!
I've just updated the LongLocks Hair Jewelry Color Chart! I've added some of the newer Swarovski Crystal colors and best of all, the color categories are now linked directly to a site search for all the… Continue reading →
When I was a little girl I soooo wanted "Cher hair." You know what? That hasn't changed a bit.
Cher goes through quite a few wild and wonderful hairstyles in her new Woman's World music video below, check it out! … Continue reading →
First things first… thank you to everyone who participated in the SOPA protest!  I have updated the original post with the good news and a link to the truly outstanding stats!
Nextie, I have updated the text link to subscribe… Continue reading →
Loosely wrapped, creative, nocturnal, eternally blue, reclusive, eccentric, obsessive perfectionist... in other words, an artist.